Hartley & Noble Over-the-Wheel Standard Tile Batt System (No Batt Pins)
Product Description
Hartley & Noble Over-the-Wheel Standard Tile Batt System
This Over-the-Wheel Style Standard Batt System is manufactured from our Premium 15mm MDF. The unique design is especially for pottery wheels with NO batt pins. It includes the following items:-
- 1 x Master Batt (made to fit your wheel)
- 1 x Stay-Put Batt Rug (made from a synthetic non-animal Product)
- 5 x 150mm Tile Inserts (made from 6mm Premium MDF).
The diameter of the master batt is made-to-measure, to fit your particular wheelhead. Always measure your wheel before ordering. Please click here for our video guide to measuring your wheelhead. We recommend that you always measure your own wheel as manufacturer's booklets can be inaccurate.
Please note that our Over-the-Wheel Tile Batt Systems are specifically designed to be slightly bigger than your wheelhead measurement. This is essential in order for the master batt to go on and off easily. It is quite normal to have a millimetre or so of movement when you put your master batt on the wheel. When the wheel starts spinning, and the wet batt rug is in place, there will be no excess movement. This is part of the unique design. It has been successfully tested for throwing up to 10kg of clay.
To Use:
Soak the Batt Rug in water. Place flat and smooth on the wheel. Then place the master batt on top, and use the tile inserts as required. Throw!
This is a video of our Over-the-Wheel Batt System in action! (With thanks to Lilly @mae.ceramics for sharing this video. You can find more of her work on instagram)
How to look after this system:
Please do not leave your batts soaking in water. Wood is a natural product and this could cause swelling or warping.
To clean just wipe with a damp sponge to remove any clay.
Remove the batts & rug from your wheel when not in use.
Do not stack these batts together, dry & store vertically..
Do not use metal scourers or screwdrivers on these batts as this can cause damage.
Tile Inserts are 150mm
Customer Reviews
By
Catherinepawsey
on
4th November 2022
"This system makes it very easy to remove ours without distortion. Very easy to set up, use and clean."

"I'm so glad that I bought this. My wheel doesn't have pins, and I was struggling to attach a bat using the clay pad method. I was becoming frustrated before I'd even started throwing anything! This bat has a lip around the bottom so it fits easily over my wheel and I'm able to throw a number of pieces one after the other simply by replacing the removable square in the centre. Easy!"

Collect in Store
This item is available for collection.
Home Delivery
UK mainland delivery from £9.59
You may also like...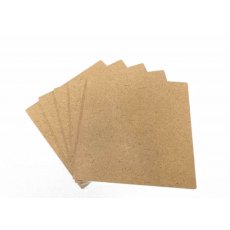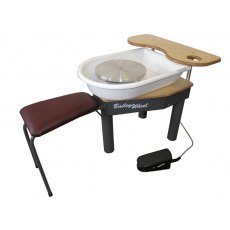 ---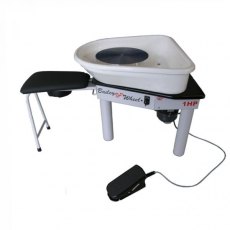 ---
People who bought this also bought...
---
---
---
---
---