---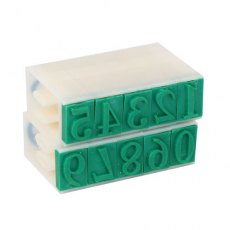 ---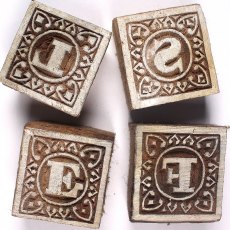 ---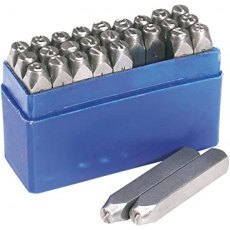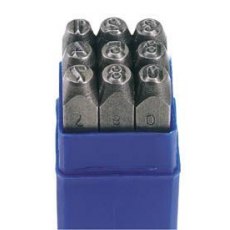 ---
MKM Prints Charming Lower Case Letter Set
Prints Charming Lower Case Font Sets are 1.5 cm (0.6 inches) in diameter. The actual letter varies in size on each stamp. Each set includes 26 lower case stamps and an ampersand. There is a small notch at the bottom of each letter to help make it easier to align the stamp. MKM stamps are beautifully carved, have unique designs, and release well from clay or any soft medium. The stamps are made from...
---
Set Of Wooden Alphabet Letter Stamps 353
2.5cm Height These wooden printing blocks are hand carved in India by skilled craftsmen using traditional techniques. They are made from Sheesham wood which is golden brown to deep brown in colour with darker streaks that give the wood an attractive appearance. After finishing each piece is dipped in white paint to prove the design – this is the pattern you can see on the block. Using and...