---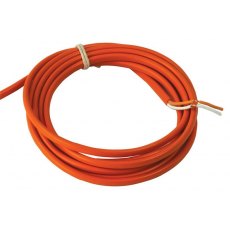 ---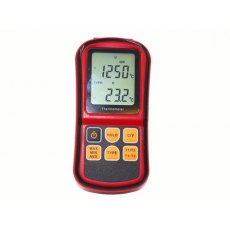 Portable Multi-Thermocouple Thermometer
Portable Multi-Thermocouple Thermometer Suitable for Type J, K,T,,E,N,R & S Thermocouples Duel Thermocouple Input oC/oF Max/Min Function T1-T2 or T1-T2 Power Supply 3 x 1.5V AAA Batteries
---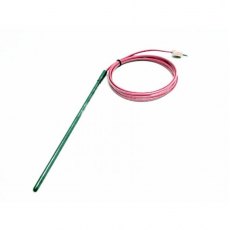 Type 'N' Thermocouple with cable and plug
Type 'N' Thermocouple Supplied with 2 Metres Cable & Mini Plug Probe is metal sheathed and not suitable for electric kilns -50 to 1250deg. C The Tip of a type N thermocouple is rated at a max temp of 1250oC. Only the thermocouple tip (Max 20mm) should be immersed in the full heat of the kiln as the joint of the thermocouple is rated to a maximum of 120oC, therefore if the thermocouple...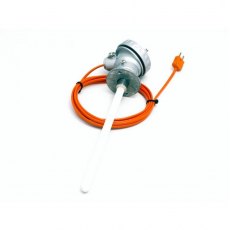 Type 'R' Thermocouple with cable and plug
Aluminous Porcelain sheath used in applications where the temperature is no greater than 1350C. Can be used as an Outer and Inner Sheath combination will not stand physical shock. Type R Thermocouple Element with KSE Head and 2M Cable + Mini Plug Thermocouple size is the measurement of the exterior sheath. Thermocouple continues into the base by 2.5cm, see examples below: 100/125mm...
---