New Products
---
Double Sided Edge Rounder
Slide this tool along side the edge of your wet or leather hard clay slab to make a beautiful smooth round edge. Size: Dia 10mm & 15mm
---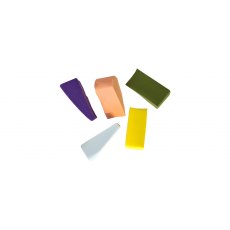 Mudtool Drag Tool MUDT-DRA-2
Tight U Shaped Mouth When Michael visited potters in Japan he observed that it was common for them to pull, rather than push, their carving tools through the clay. The dragging motion allowed for less friction and a fluid cut. For years Michael has made a variety of Japanese-style carving tools for his own use and he's spent A LOT of time carving on clay. Made of high carbon steel and tempered...
---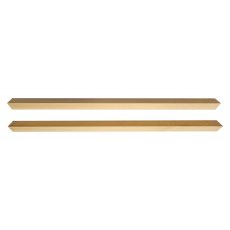 Triangular Sieving Sticks
When sieving slips or glazes, use triangular shaped slats; the liquid runs down into the bucket or bowl and not along the surface on to the floor or table as it tends to do when flat sticks are used.